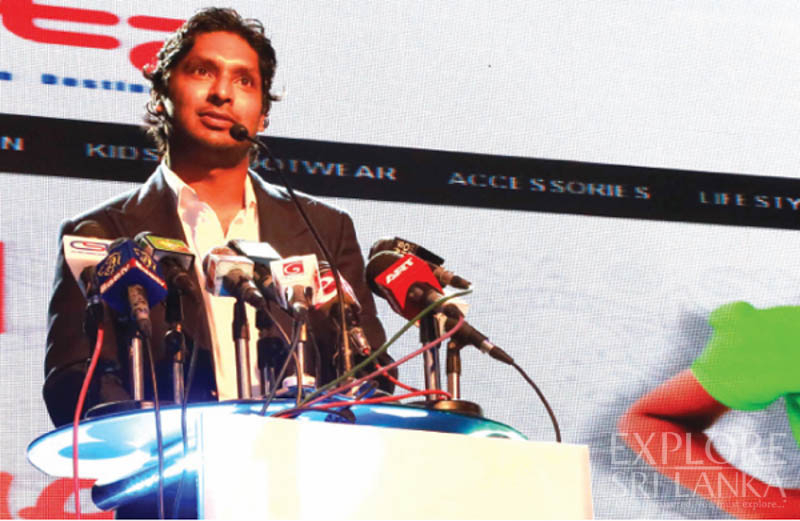 Glitz, the fashion destination launched their online store, giving customers the opportunity to experience chic clothing and accessories that will bring out a different personality depending on the occasion. The glamorous event saw the arrival of guests in the trendiest outfits of the season.
Among the many celebrities that attended the event were Kumar Sangakkara, former Cricket Captain – Sri Lanka. He launched the online clothing hub www.glitz.lk giving fashion lovers, both locally and internationally access to a variety of Sri Lankan and international clothing brands.
Kumar Sangakkara addressing the gathering said, "I am privileged to have been invited to launch the new online shopping website for the Glitz brand. I have visited a number of their outlets and I'm impressed with what I have seen, including in Kandy, via their outlet at the 'Kandy City Centre'. I wish the website and the brand much success in the future."
The new website will be available across multiple browsers and will be operable on all mobile devices. Facebook users will have access to a whole host of new and innovative features. The courier partner for all local and international purchases will be TNT and FedEx, while delivery within Sri Lanka would be free of charge till October 15, 2013.
The website will accept Visa, Master and Amex credit cards for all purchases.
As a special celebratory launch offer, all purchases of Jezza will receive a 15 percent discount for one month after the launch and a 20 percent discount on all Glitz branded merchandise for up to two months after the launch. Also with every purchase of LICC jeans (either for men or women) customers will receive a t-shirt absolutely free.