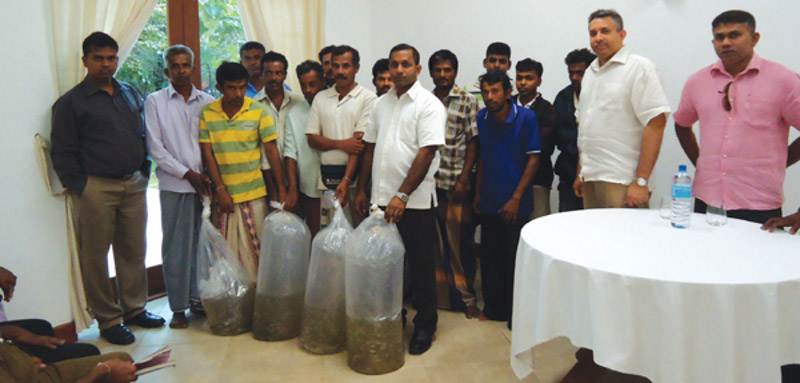 The Green Team of Green Paradise Agro Eco Hotel, Kubukkadanwela, Dambulla recently donated local fish fry to farmers of Kubukkadanwela village as part of their ongoing program to enhance the livelihoods of the local village community. A thousand young fish were released into the Thimbiriyaththe wewa, adjoining the hotel, to create an additional source of income to enhance the livelihoods of the local villagers.
This event was hosted by Michael Armstrong, General Manager – Green Paradise, and Susantha Bandara, Resident Manager/President of the hotel's Green Team in the presence of the Head of the villlage farmers association, the Grama Sevaka, Police officers and other villagers.
The Kubukkadanwela village consists of around 120 families and is a farming community. This is the first of many projects that the Green Paradise Hotel Management has planned to execute to uplift the basic living standards of the village by providing additional sources of income as well as opportunities for alternate means of employment.
[nggallery id=529]