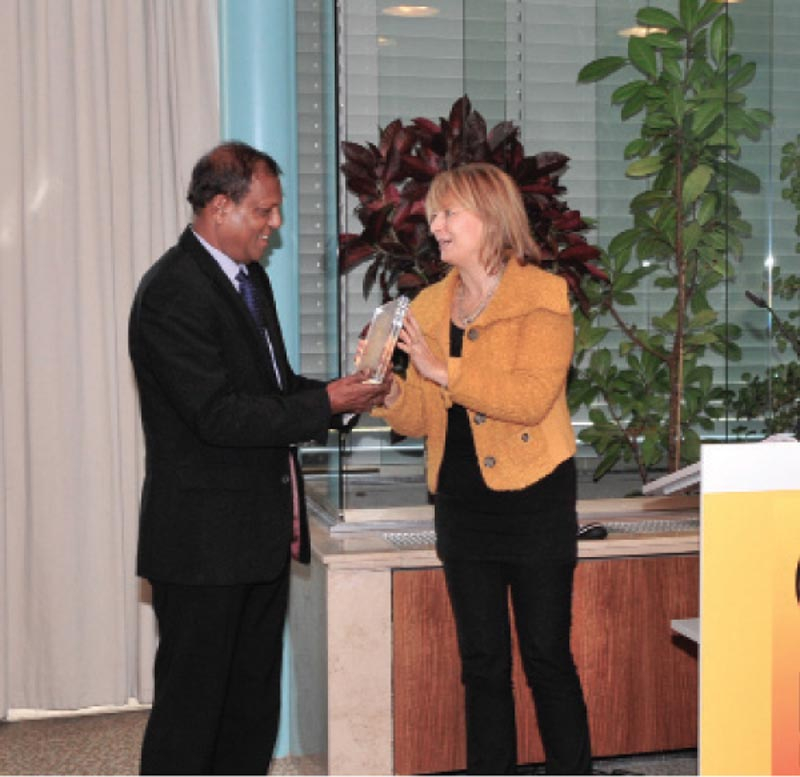 One of the properties operated under the Heritance brand owned by Aitken Spence Hotels, Heritance Ayurveda Maha Gedara, has been recognised as the "Best Ayurveda Resort" at the fourth FIT Health and Wellness Awards.
The FIT Health and Wellness Awards, which are presented in the three categories – "Best Ayurvedic Resort," "Best Health and Spa Resort" and "Best Active Wellness Resort," is organised by FIT Reisen, Europe's largest tour operator for wellness holidays. The accolade was awarded based on guest experiences with similar resorts across the globe.
The ancient practice of Ayurveda has been growing in global popularity since the practice has evolved into a scientific system of holistic healing. And Heritance Ayurveda Maha Gedara has managed to deliver a professional Ayurvedic experience without the compromise of luxury, which has enabled the Resort to carve a niche in the minds of wellness enthusiasts globally. It is this achievement that has paved the way for the Resort to be regarded as the "Best Ayurveda Resort" per global standards.
Emphasising on the Resort's dedication to keep the authenticity of the Ayurvedic practices while offering the experience to discerning modern-day patrons, Malin Hapugoda, Managing Director – Aitken Spence Hotels said, "the maintenance of constant innovation into adapting the traditional rituals of the Ayurvedic practice has helped Heritance Ayurveda Maha Gedara offer a differentiated, unmatched experience. A consistent trend across the Heritance portfolio is the ability to incorporate the rich culture and tradition into the processes adopted by our resorts. This remains the core responsibility for our success."
[nggallery id=602]