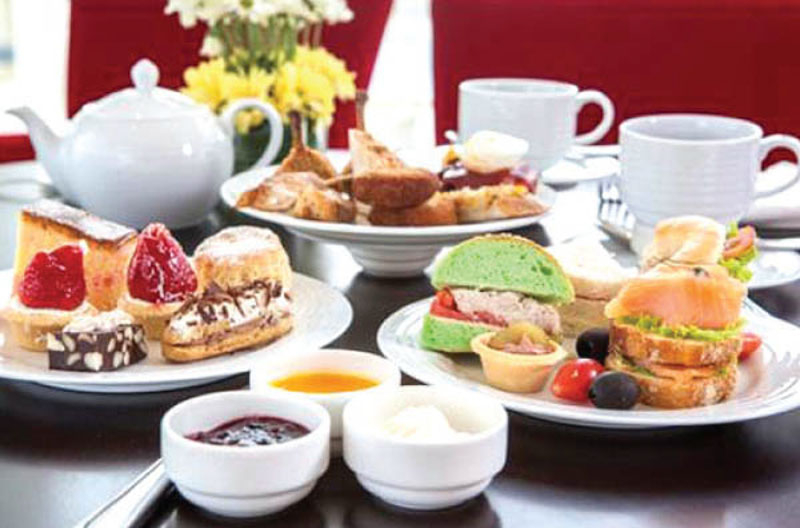 The Kingsbury keeps the tradition of evening time tea alive at its High Tea occasions daily at The Gourmet Station–the hotel's patisserie overlooking the poolside.
Besides an array of flavoured tea, there is also the option of fresh aromatic coffee, iced coffee, strawberry milkshake and blackcurrant juice. At the Sandwich Bar, guests could choose their bread and filling from smoked chicken, ham, tuna and egg, topped with cheese, tomatoes, olives, pickle and other healthy vegetable choices. Another novel addition to the spread is the availability of pickled fruit at the station ranging from pickled guavas, to amberella, mango, olives and pineapple.
The Gourmet Station also serves a selection of Italian pizza with chicken, beef and olive topping, batter fried fish, chicken satay with just the right peanut sauce and a choice of pastry. The highlight of the evening could be the warm chocolate chip pudding with crunchy cashew nuts. Sweet tooth cravings are further satiated by an assortment of orange, coffee and chocolate flavoured cake and truffle and fruit pastry. To top it off, you could also enjoy scoops of homemade ice cream in fancy flavours.