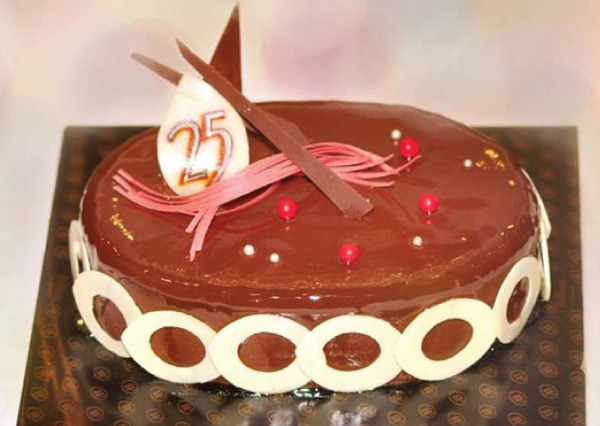 For their 25th Anniversary celebration Hilton introduced three signature cakes created by Hilton Colombo's Pastry Chefs.
The first, ''Lotus Bloom Cake'' was inspired by the hotel's logo at its inception, a lotus flower, said Chef 
K A Sujanthi. The cake is layered with blue berries, whipped cream and cream cheese.
The second, "Passionate" created by Pastry Chef M M Dissanayake, is designed as a Vesak lantern and is made from Italian meringue, passion fruit puree, vanilla sponge, whipped cream and white chocolate.
The third, "Chocolate Fantasy" created by Pastry Chef S G S Somarathna, keeps away from tradition, blending the taste of chocolate butter cake, rich dark chocolate and white chocolate with hazelnut and nougat.
[nggallery id=282]