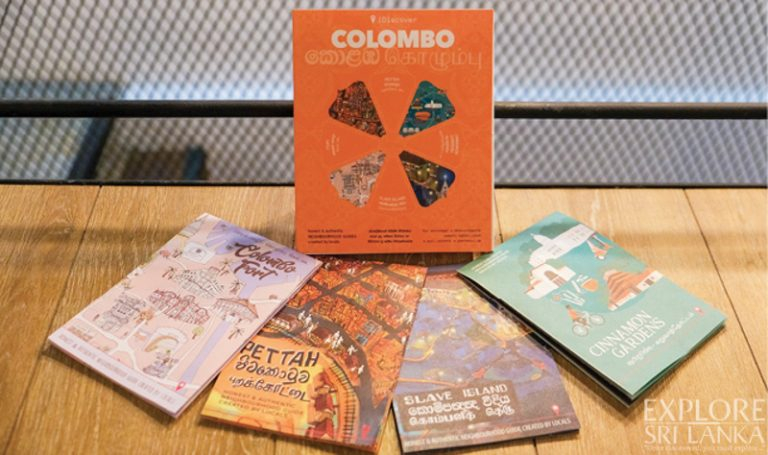 iDiscover Colombo is a joint project by iDiscover, a Hong Kong based non-profit and Colombo Heritage Collective, an initiative spearheaded by Colombo based hospitality group Cantaloupe Hotels and PWA Architects.
iDiscover Colombo bridges the city's past and present by an illustrated guide with walking and cycling routes through the most historic neighbourhoods: Fort, Pettah, Slave Island and Cinnamon Gardens. The app, the maps and the story book provide insight to heritage sites, food, festivals, and traditional businesses. The travel app enables the visitors to access the stories behind places and people, giving an intimate outlook of the city.
iDiscover Colombo is compiled in collaboration of Cantaloupe, PWA Architects, Shared Heritage fund of Dutch Culture, Heritage Hands On agency in Amsterdam and the iDiscover non-profit in Hong Kong. The launch was graced by Rosy Senanayake, Mayoress of Colombo and Joanne Doornewaard, Ambassador of the Kingdom of Netherlands. A series of events followed, showcasing stories that makes Colombo worth-visiting.
"We hope this guide helps people travel responsibly and respectfully," said Nadira Jayasuriya, Cantaloupe Hotels.
iDiscover Colombo app is freely available for download on iOS and Android platforms. The guide and the storybook can be purchased at selected Colombo retailers or online.