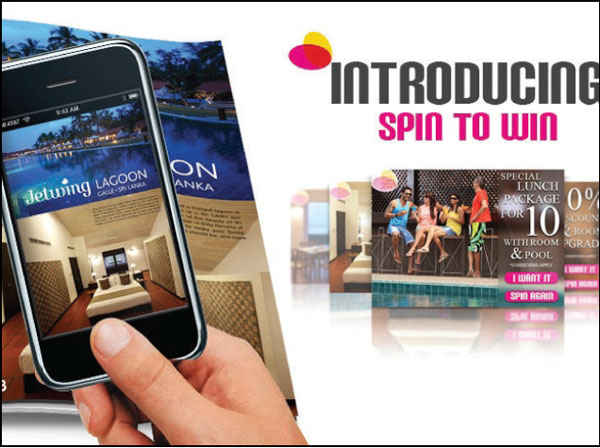 Jetwing Hotels is the first to introduce an Aurasma powered augmented reality campaign which is spread over a variety of print media, both in Sri Lanka as well as international publications.
The Aurasma Lite app is free to download, from both Google Play and the App Store. Once installed, simply opening the app will be your entry point into the world of augmented, interactive reality. The app is used to scan specially designed advertisements, easily recognizable by the Aurasma logo (A). A trigger image is read by the app, referred to as a "super aura" and automatically begins to display unique content. Available for download for both iOS and Android devices, Aurasma can deliver digital content in real time and boasts over four million downloads and over 8,000 apps.
"We believe that through Aurasma, we deliver an interactive experience to those around the world who are curious about our island, encouraging them to visit and bridging the gap between offline and online communications", said Ishanth Gunawardene, Head of Sales and Marketing for Jetwing.