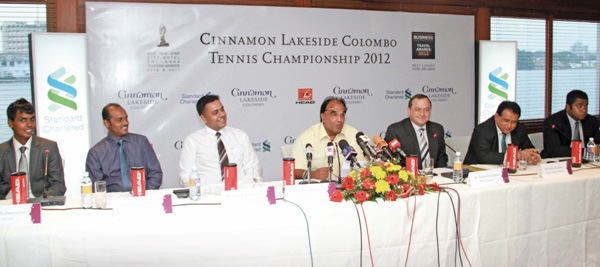 The Annual Open Ranking Tennis Championship was hosted by Cinnamon Lakeside Colombo. This is the third successful tournament hosted by the hotel and is featured on the Sri Lanka Tennis Association (SLTA) annual calendar of events. It is a well renowned Tournament within the tennis community in the country. The event is sponsored by Standard Chartered Bank, with the core sponsor being Third Generation Sports who are providing all the tennis balls that will be used during the tournament and Tennis equipment as gifts for winners.
The tournament will be conducted in accordance with the code of conduct of the International Tennis Federation and the SLTA. All age group categories are represented in this tournament including the under 10 category as well.
Cash prizes for winners in the Men's Open and Women's Open and for mixed doubles will be awarded on the final day of the tournament. All matches will be played at the Cinnamon Lakeside tennis courts.