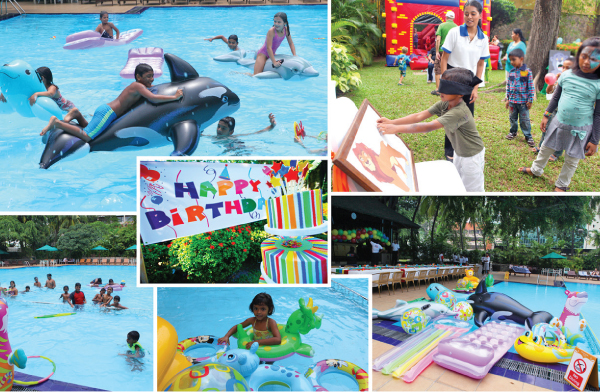 Cinnamon Grand Colombo offers a range of party packages with colourful themes to make kids' celebrations extra special. From games to food and decorations, everything required to have a memorable birthday celebration for kids is covered in these Grand party themes.
Take them on an adventure with the Jungle theme; travel back to prehistoric times with the Dinosaur party; make wishes come true with Tinker bell and Pixie Dust; play a princess for a day with the Princess themes; or have a surfer's splash, if it is a pool party that is in demand.
Familiar well-loved story characters such as Winnie the Pooh and Lillo and Stich in the Hawaii Splash are amongst the other themes that catch the fancy of the younger ones.
In addition to almost 14 party themes on offer, Cinnamon Grand also puts together unique themes in accordance with special requests.