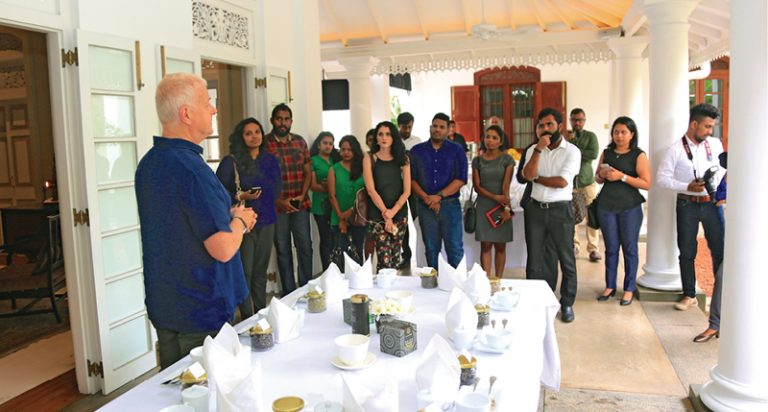 Maniumpathy, a luxury boutique hotel in Colombo, commemorated the 150th Year Anniversary of Ceylon Tea by hosting a special Tea Tasting Ceremony.
Amidst the colonial grandeur of the hotel, the guests were treated to an evening tea with speciality blends of Ceylon Tea served with delightful cakes and sandwiches.
The special Ceylon Tea Tasting was moderated by Teaeli, a retailer in artisan, single-estate, blended loose leaf teas. As the guests sipped each cup, the secret tones and hints behind this world renowned brew was explained. The process of the production of tea was illustrated, leaving the invitees with a renewed respect for the industry. Ceylon tea was first cultivated by James Taylor at the Loolecondera Estate in Kandy in 1867. Thus, in 2017 the industry celebrates 150 years.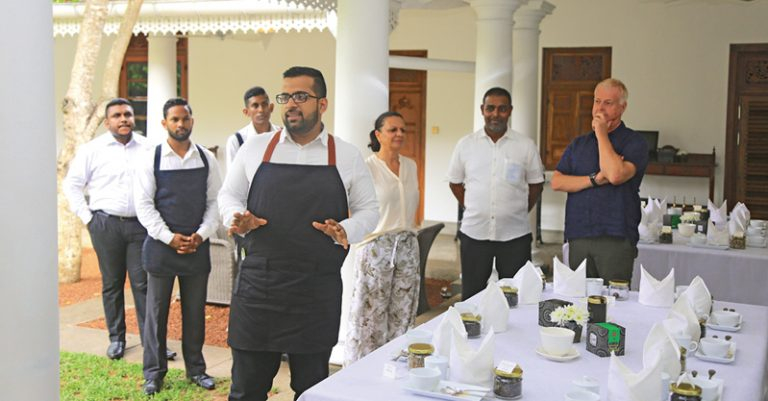 At the special Tea Tasting, Tim Jacobson, Proprietor, Manor House Concepts expressed his excitement over Maniumpathy celebrating this milestone. "We are here at Manor House Concepts to talk about and experience tea. We are very excited about the 150th Year Anniversary of Ceylon Tea, particularly as one of our properties is named after James Taylor". The Manor House concepts has six boutique hotels including Maniumpathy. Our hotels are all unique and have a story to tell. They are less a hotel and more a home."