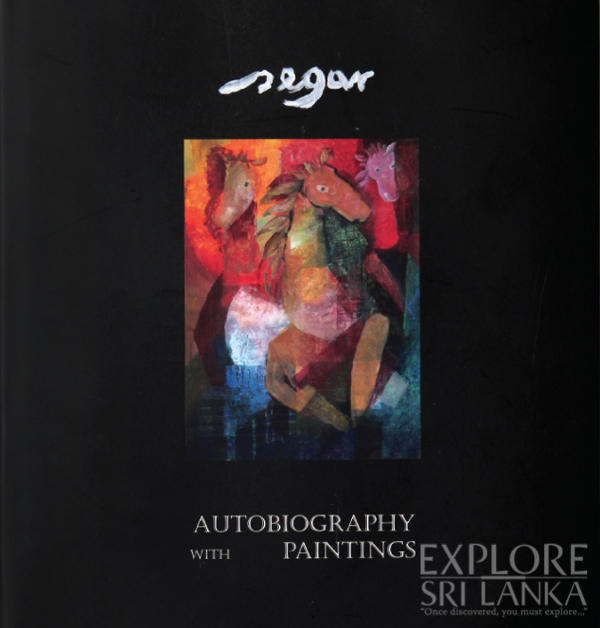 'Segar Autobiography with Paintings' is a collection of the artist Segar's life's work. It maps out his life while the artist's voice narrates his story in accompaniment.
The book reveals the journey that Segar went through from a humble beginning to become a prolific artist that exudes complexity and mastery from his numerous masterpieces. Segar's paintings, done throughout the years, where figures are depicted in bright hues, occupy most of the pages while various photographs and anecdotes within the book unfolds his life's journey.
Comprising of 287 pages, 'Segar Autobiography with Paintings' features various news clippings and articles published in magazines to showcase the regard that the painter has earned through the years. Perusing through the pages many would find themselves captivated by the story that unfolds while the book may lead to the revelation of some of the most complex paintings that the artist has painted.