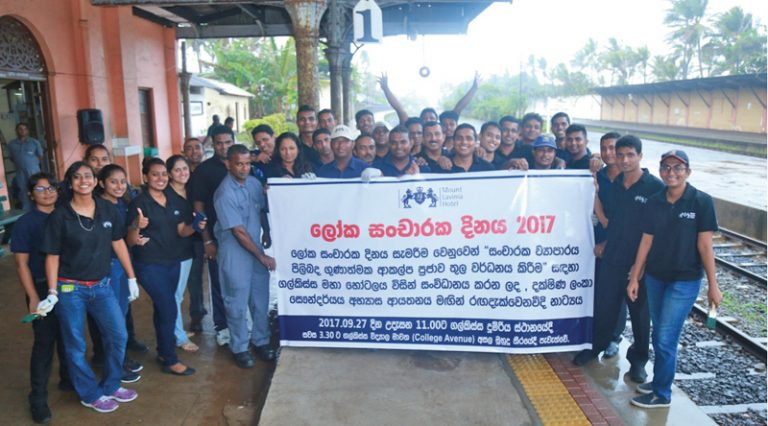 Mount Lavinia Hotel organised a public awareness campaign to mark World Tourism Day. It was as an initiative to uplift the community while contributing towards the enhancement of the tourism and hospitality industry.
A street drama was carried out by the Southern Lanka Training Institute of Performing Arts at the Mount Lavinia Railway Station and Mount Lavinia beach, highlighting the importance of treating tourists with integrity to ensure that they enjoy their stay in Sri Lanka.
The hotel also refurbished the Mount Lavinia Railway Station for another consecutive year, with the aim of maintaining and preserving a clean and pleasant environment to the benefit of all passengers utilising the railway service.
Mount Lavinia Railway Station is a neighbouring establishment to the hotel and it is a transit point for many of its guests as well as other local and foreign tourists. Many of the hotel's staff use the railway as a method of transport on a daily basis.
Harinda Weerasinghe, Resident Manager, Mount Lavinia Hotel commented, "We at Mount Lavinia Hotel have an understanding of our responsibility towards the community."
"We have recognised our role towards enhancing the tourism and hospitality industry and ensuring the importance of uplifting and maintaining standards that ensure the safety and comfort of all tourists. We believe initiatives such as these will be beneficial to the sustainable development of the tourism industry in the long run," said Harinda Weerasinghe.