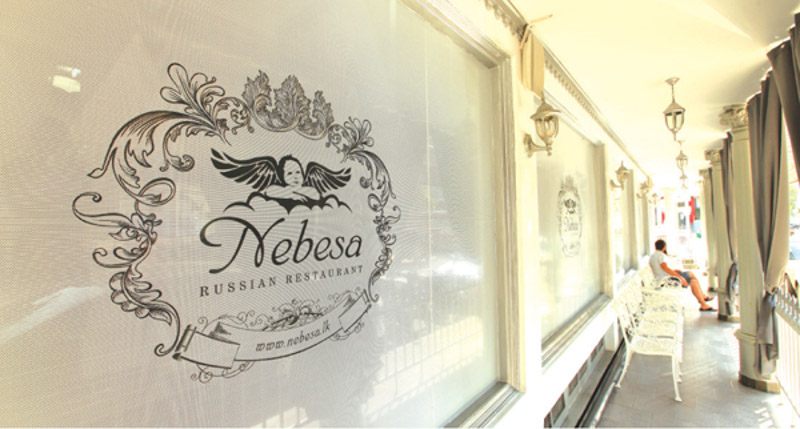 'Nebesa' which translates to 'heaven' in Russian, is a heavenly surprise in the midst of the hustle and bustle of a busy day, to the connoisseur diner seeking comfort within the core of Colombo.
The only Russian restaurant in Sri Lanka to offer authentic traditional dishes, Nebesa is an exquisite eating house where all the dishes are prepared using in-house natural ingredients without synthetic flavours.
Signature dishes include a variety of 'Borsch' which are one of the oldest traditional Russian soups which come in beef, chicken, fish and vegetarian flavours, topped with a delicious sour cream. 'Varenya' is a delicious Russian dessert quite similar to jams but uses whole pieces of fruit with strawberry, pineapple and mango with walnut flavours. 'Sharlotka' is a Russian sponge cake with layers of apple, which is growing in popularity.
The staff are exceptionally friendly within the elegant ambience of Nebesa, which practices the quality of its unusual name welcoming their diverse customers.
Nebesa is the first Russian restaurant to open in Colombo.
[nggallery id=589]