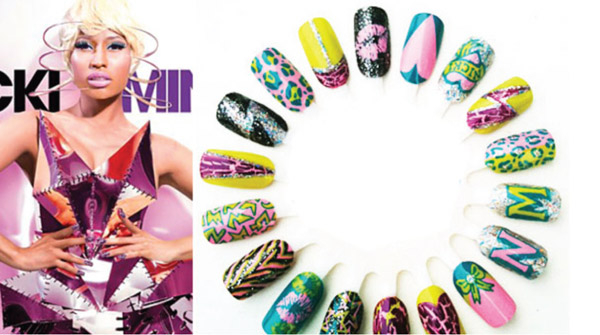 OPI announced the launch of six new limited edition shades inspired by hip hop sensation Nicki Minaj. Inspired by Minaj's unique style, love of bright colours and her debut album Pink Friday, the promotion features an array of bold hues,from neon lime green to pink.
"OPI is excited to work with Nicki in releasing these six new nail lacquers," said the company, commenting on the collaboration.
Made using Minaj's eclectic look, a new hue in OPI's Shatter coat is a must for this collaboration. The purple Super Bass Shatter is inspired by graffiti art and works when painted over any dry OPI hue. Adding topcoat takes Super Bass Shatter from matte to glossy in seconds.
In addition to Super Bass Shatter, the line features fantastic pink, rainbow confetti glitter, charcoal sparkle hues and two green shades.