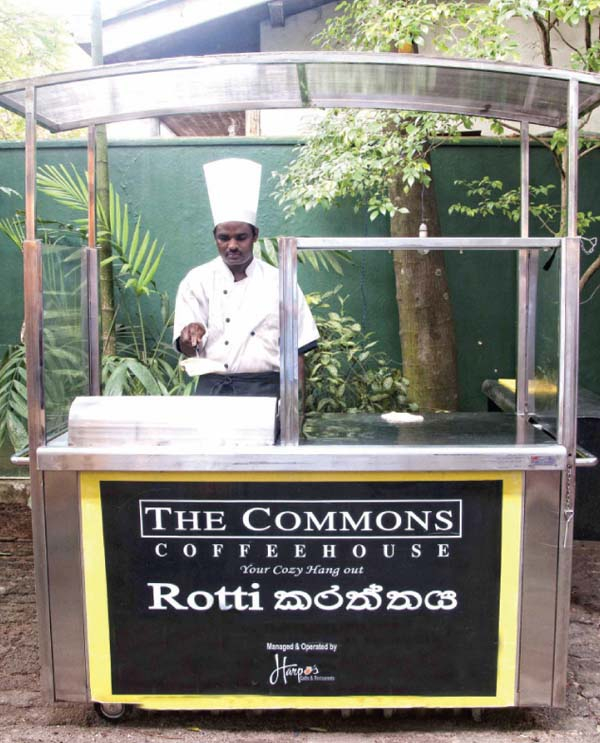 The Commons' experienced Food and Beverage team under Chef Manoj now introduces a more diverse choice of outdoor catering menus.
The Commons Outdoor Catering Service has expanded and is now geared to offer a wider choice ranging from home grown local favorites to a tantalising array of Western and Eastern menus.
Buffet menus offer an extensive choice of International, Eastern, Far Eastern, Oriental, Indian,BBQ and Mongolian specials. There is also a choice of Cocktail menus and set menus for special evenings. In addition, Commons offers Kid's Party Menus.
The Commons Outdoor Catering Service includes the Rotti cart. To date the Commons Rotti Cart has been serving authentic local food. Ever since it set its wheels in motion five years ago, the novel rotti concept has been a success.
Outdoor catering is available for family get-togethers, office parties, cocktails and more. Be it a private party, company function, a breakfast, lunch or dinner event, the Commons Outdoor Catering Service offers personalised, professional service.