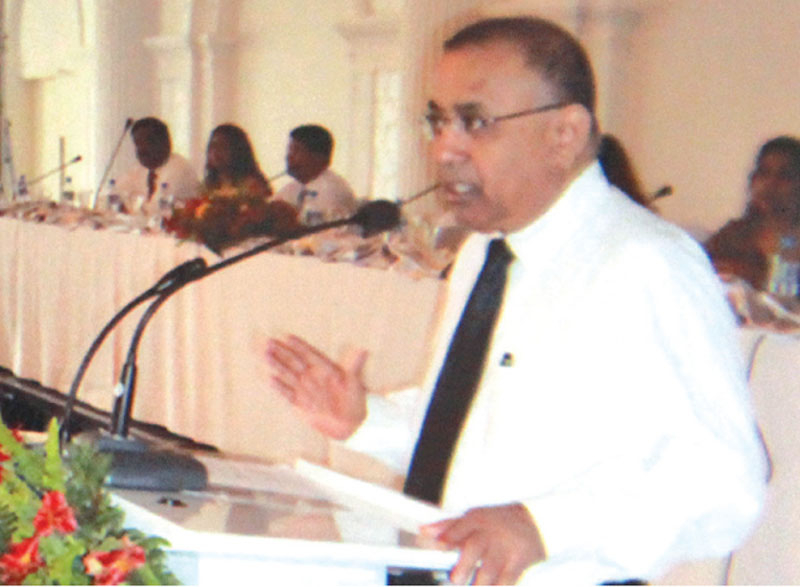 The Siddhalepa Group of Companies held its annual Marketing Conference with the objective of increasing awareness among and rewarding the Group's sales representatives. Over 300 sales staff participated at the conference.
Chief Guest, Dr P B Jayasundera, Secretary to the Treasury, addressing the Conference said that the active contribution of private sector industries was of pivotal importance in taking the country forward on its path to economic development. "The services rendered by the Siddhalepa Group of Companies in expanding its export market, and creating employment and thus strengthening the national economy were laudable. Many more indigenous business enterprises are needed in the next decade for continued national economic development," said Dr Jayasundera.
Deshabandu Dr Victor Hettigoda, Chairman of the Siddhalepa Group, handed over gold sovereigns and medals to sales representatives who had met their sales targets. Addressing the participants, he stressed the need to understand the local and global trends of the market in meeting the targets for the year 2013. Asoka Hettigoda, Managing Director and members of the Siddhalepa Board of Directors were also present at the Conference.