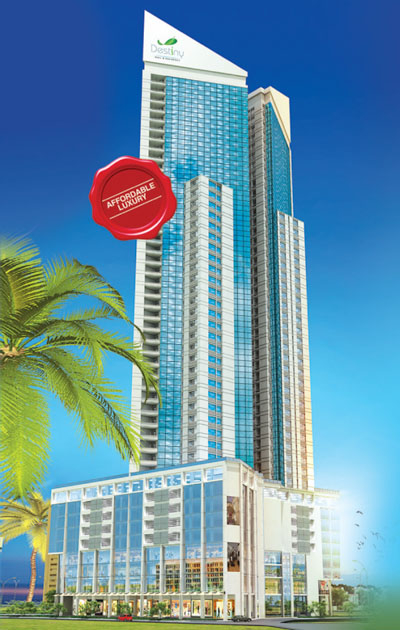 The Slave Island area is going through a complete transformation, as part of the Slave Island redevelopment program and the subsequent construction of Destiny Mall and Residency. Station Passage in Slave Island will be the focus of Stage II of the development, with new homes being built for its residents by Walkers Piling at the relocation site.
"We have promised the Slave Island, Railways and other authorities that the community dwellers at Station Passage, Slave Island will get the best houses and not anything ordinary," said Faisal Samana, General Manager of Imperial Builders, a subsidiary of the Lakhani Group, Pakistan.
"We have the privilege of working for one of the most renowned builders in Karachi, Pakistan and with their presence in Sri Lanka now, we aim to complete the task ahead of us in record time to provide Imperial Builders with a timely and successful completion of Slave Island Redevelopment Program (Stage II)," said Jehan Amaratunge, Deputy Chairman of Walkers Pilling. "We are delighted to be a part of this unique urban regeneration project, adding to the beauty of the Colombo skyline and we hope to be a part of all the future developments administered by Imperial Builders."
Nimal Perera, Chairman of the Urban Development Authority also stated, "we are glad to see Imperial Builders taking the initiative to expedite the construction process. It is refreshing to see a company that takes it upon themselves to deliver results quickly and with a quality construction team."
"We have assured Imperial Builders of our fullest support in order to progress in a timely manner to fulfill their promise to the public," he added.