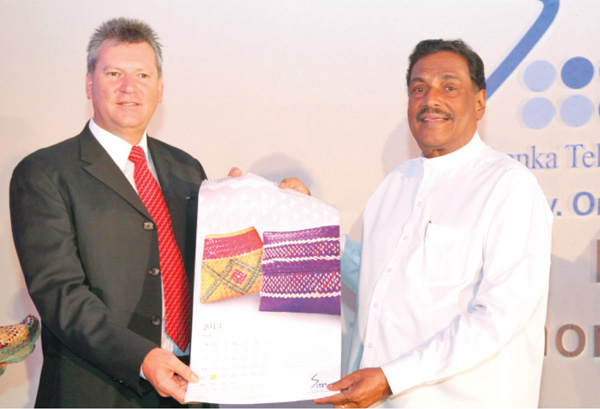 Sri Lanka Telecom's (SLT) Year 2013 calendar is designed with a focus on the 'Rush & Reed Craft of Sri Lanka' under the main them of 'Preserving Heritage for Tomorrow', which is a part of SLT's CSR activities. SLT has been producing thematic calendars for the past ten years with a focus on the culture, nature and heritage of Sri Lanka.
SLT takes care to select art forms that are closely related to Sri Lanka and its people in its art and culture themed calendars. Its past calendars have highlighted Sri Lanka's rich heritage, putting the spotlight on indigenous talent and diversity.
The SLT 2013 calendar focuses on the Rush & Reed Craft of Sri Lanka, as it is a unique craft that has been passed down from generation to generation and holds pride of place in Sri Lanka's legacy of handicrafts.
"Today this traditional knowledge is becoming lost in the history of time," said Greg Young, CEO – Sri Lanka Telecom. "So we decided to step in and to help preserve and to support the rush and reed craft industry. Our 2013 calendar is just the beginning of a range of initiatives that we have planned to preserve this important craft in
Sri Lanka."
[nggallery id=477]