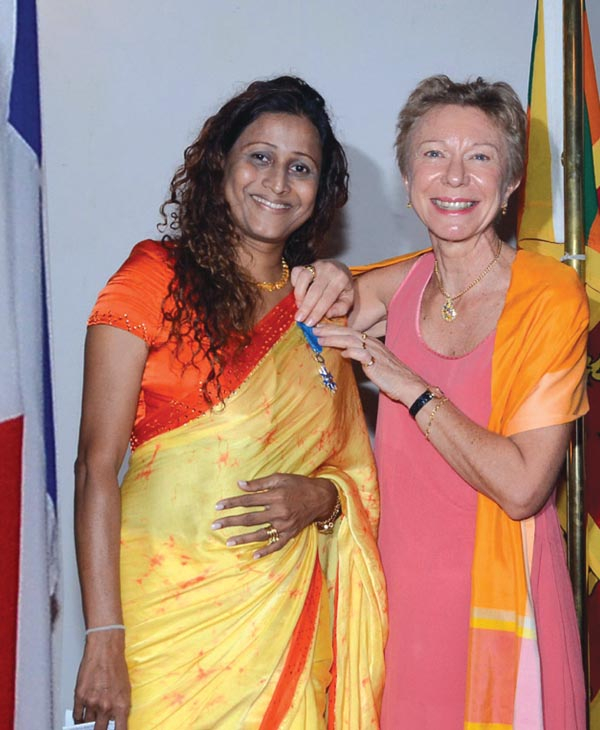 Vidyani Hettigoda, Director of the Hettigoda Group received the French award of Chevalier de l'Ordre du Mérite (Knight of the Order of Merit), conferred on her by Christine Robichon, the Ambassador for France in Sri Lanka, on behalf of François Hollande, the President of the Republic of France.
"The reasons why France honours you with the insignia of Chevalier de l'Ordre du Mérite is your action to promote a cause which is dear to French people, to the government of France and to the President François Hollande – the cause of women," said Ambassador Robichon, speaking at the presentation ceremony. "For years, you dedicated a lot of your time, energy and generosity to help women victims of domestic violence and to promote and empower women in businesses and industries, in Sri Lanka and in South Asia," she added.
Vidyani Hettigoda has served as the Chairperson of the Women's Chamber of Industries and Commerce and is currently the Vice Chairperson of the SAARC Chamber – Women Entrepreneurs Council.
"As I continue to balance many roles in life both professional and personal, my commitment towards empowering women, and championing the success of women in industry in Sri Lanka strengthens by the day," said Vidyani Hettigoda.