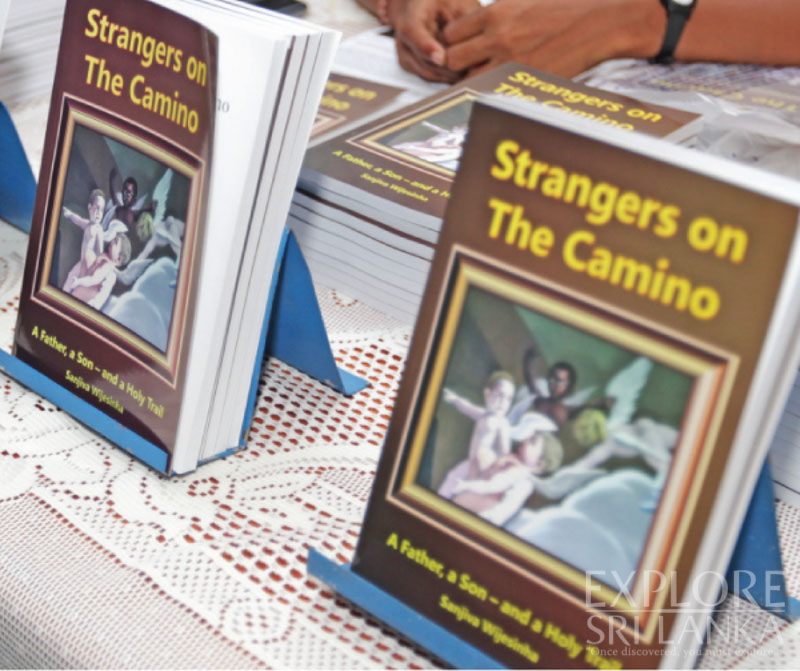 'Strangers on the Camino' is the latest publication authored by Dr Sanjiva Wijesinha. The book features the inspiring six-week long 800-kilometre journey spent by him and his son, Shivantha Wijesinha hiking on an ancient Catholic pilgrim trail in Northern Spain that leads to Santiago de Compostela. 
Dr Wijesinha writes descriptively about the adventurous journey and how their relationship as father and son grew even stronger throughout the span of the expedition, where they extensively enjoyed each other's company. 
'Strangers on the Camino' gives a comprehensive understanding of history, architecture, art, religious traditions, saintly lives and teachings of humility and service. The book also features exhilarating accounts of the many challenges faced by Dr Wijesinha and his son along the Camino of Santiago. 
The book has been made available at Island-wide Vijitha Yapa book stores and at amazon.com.