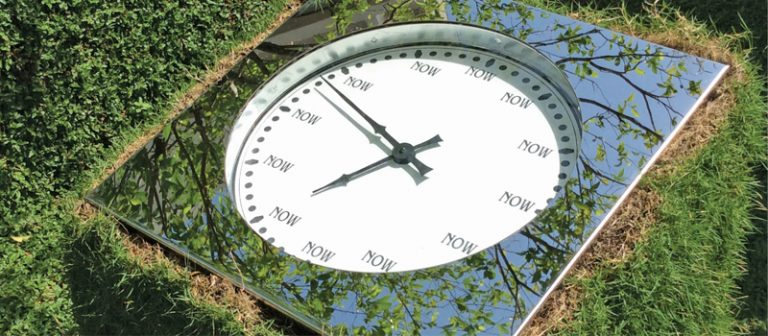 Cinnamon Grand Colombo has unveiled Symbiosis, the hotel's new sustainable contemporary art collection by artists from the Collective of Contemporary Artists (CoCA). Of the two pieces so far unveiled, one is titled Illusionist, and comprises of a steel structure housing bicycle wheels that work together when interacted with a depiction of chain reaction. This will be showcased near the Cheers Pub.
The second installation at the Tea Lounge garden is unnamed. It comprises of an inspired garden seat built out of grass and scrap metal, with a clock with the word 'now' written in place of the twelve numbers. This piece conveys the need to embrace the present moment.
This is the first partnership between a corporate entity and artists, where the work was produced entirely in collaboration. They believe the installations will provide a stress-free space for all visitors to find inspiration.