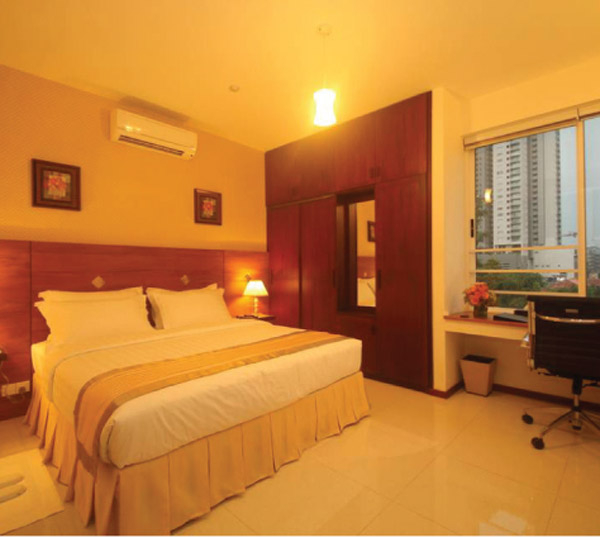 Unique Towers' luxury boutique suites are situated at the heart of the Colombo city. It stays true to its name, being the first luxury suites of its kind in Sri Lanka: there are four special room types guests can choose from to best suit their needs, from a one bedroom suite to a four bedroom suite, starting with a special offer at $200 a night. With ample accommodation options, Unique Towers appeals to all travellers, whether they are in Colombo for business or on holiday, whether a lone traveller or a group of family and friends. Each suite is fully furnished with a functional workspace, a grand dining area and spacious bedrooms.
In addition to accommodation options, this tower offers guests free wireless Internet connection – a bonus for business travellers and family groups alike. Besides these facilities and amenities, Unique Towers provides a family-friendly atmosphere with a no-smoking, no-alcoholic beverages atmosphere and policy. Unique Towers staff will always be a call away to ensure utmost comfort.
The tower's facilities include a restaurant that caters breakfast. Conveniently and strategically located at 30 Hyde Park Corner along Colombo 2, shopping districts are only walking distance away. Unique Towers offers transport services in a range of private vehicles for a number of passengers.