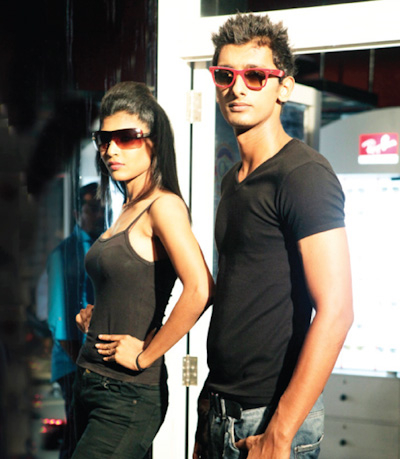 WICKramarachchi Opticians opened their new outlet exclusively for Ray-Ban products in Colombo.
Now customers in Sri Lanka can find the latest frames from brands such as Dolce & Gabbana, Versace, Oakley, Ray-Ban, Vogue, Bvlgari and many other international brands.
"This is the first time in Sri Lanka, that an exclusive sunglass boutique for Milan brands was opened," said Mihira Wickramarachchi, CEO – J M Wickramarachchi and Company. "Sunglasses add value to your outfit and are fashionable. They also fulfil a functional purpose in protecting your eyes from harmful UV rays that directly affect the eyes. Therefore, they are much more than a fashion accessory."
"Tourism is flourishing in Sri Lanka and people do not need to visit Dubai or Singapore to buy these branded items," said Wickramarachchi.
The products offered at Ray-Ban, are personally selected by Mihira Wickramarachchi. The licensed exotica Milan brands were officially introduced by top models.