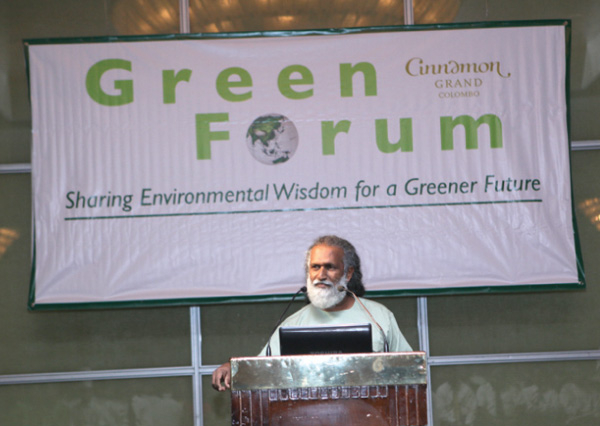 Cinnamon Grand's Green Forum launched a water conservation awareness initiative for its staff in commemoration of World Water Day 2012. The keynote speaker at this Forum was leading environmental scientist and head of the Colombo University, Zoology department, Professor Sarath Kotagama. He spoke on the significance of water in a thought-provoking lecture that addressed water issues both locally and globally.
The attendees included over 300 associates of the hotel. Cinnamon Grand's Green Forum is a platform of learning, held to educate its staff and the community on environmental issues concerning 
the planet. The lecture was organised by Cinamon Grand's sustainability department.
[nggallery id=292]