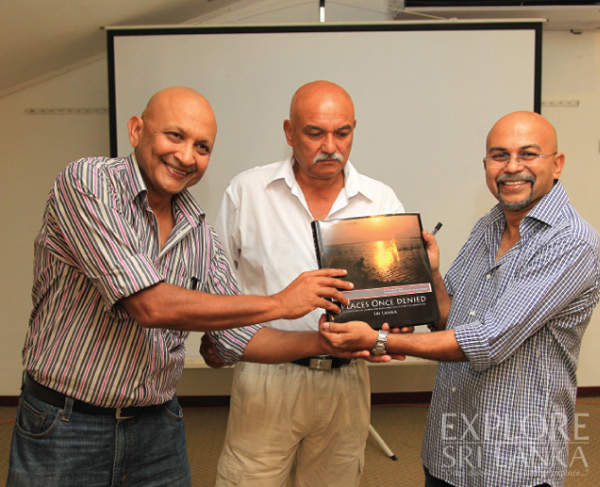 'Places Once Denied' by Stefan D'Silva and Ali Moheed invite the reader to travel across Sri Lanka to regions that were once affected by decades of conflict, to witness for themselves a time of revival, a time of development, a time of healing.
It is a photo journal that showcases the courage of a people who are ready to move forward and build a new future, a better world.
Stefan and Ali, both representing minorities in Sri Lanka, travelled across the Jaffna peninsula, the North East, the North West and the North Central Province of Sri Lanka. The book with 249 pages of stunning imagery captures moments of six excursions which spanned over 7,000km of travel.
As Stefan states, "ultimately, to enjoy the land of your birth or explore this exotic, complex land is to travel to places that were once denied and experience for yourself what the images within this book allude to."